Sacraments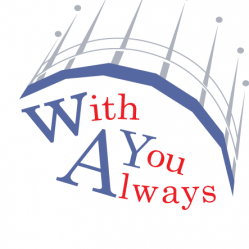 In September 2012 Archbishop Patrick Kelly changed the order of the Sacrament of Initiation to Baptism, Confirmation and Holy Communion. Since that time parishes have been using the With You Always family catechesis programme to support parents in passing on their Catholic faith to their children. This is because parents are the first and best educators in the ways of faith.





When your child begins Year 4 you will have the opportunity to join the programme. As a parent and/or carer you are invited to come along to the sessions and work alongside your child in their preparations. The sessions are held at the Junior school hall, on a Wednesday every month from September.





Please click on the link below and watch the new video clip which explains a little more about the process and might answer some of your initial questions.



https://www.youtube.com/watch?v=Ltb5S7lRzmE#action=share

Dates of Sessions 2017/18
As you may know the way we are delivering our With You Always sessions have changed this year. We will be holding the sessions in school with the children and the resources will be sent out after the session for you to go throught with your child.
Reconciliation
Reconciliation will take place on the 7th December at 2:30pm at the Junior School hall.
First Holy Communion
The date for First Holy Communion is still yet to be released. It will take place on a Saturday in May. There will be two Masses taking place on this Saturday on at St Mary's and St John's Church at 9am and the other at St Patrick's at 11am.
Please note allocations for each Church will be on a first come first served basis.
This year there will be no photos or Communion breakfast this year, these will take place at the May Procession.